Belsonic 2012: Emeli Sande, Foy Vance & Duke Special - Custom House Square
Thursday 16th August 2012 18:00
Emeli Sandé is a Scottish born soul, RnB recording artist and songwriter who was behind some of the biggest Pop songs of recent times having worked with the likes Tinie Tempah, Professor Green, Tinchy Stryder, Cheryl Cole & Susan Boyle. She recently supported Coldplay across Europe and heads out across the UK on her second headline tour throughout April 2012 before returning to Ireland this August to Belsonic on Thursday 16th August.
Following a string of UK dates with Ed Sheeran, a self-confessed superfan, Foy Vance has just returned to Los Angeles where he is putting the finishing touches to a new album he has recorded with Northern Irish producer David Holmes. Some song titles include'Something in the Water', 'Be The Song' and 'Midnight Starlet'. The new material finds Foy in an introspective mood with a deeper, textured sound bathed in synths and atmospheric soundscapes. Foy's soulfulness is intact with subtler tones and vocals of elegiac quality
In addition to Foy's recordings with Holmes, he is also working on a rootsy soul record. It will be much more in-line with his debut album 'Hope', showcasing both Foy's mesmerising voice and incredible songwriting. Free sample downloads of previously unheard material will be available from foyvance.com
Tickets from £22.50 on sale Friday 16th March.
Thursday August 16th: EMELI SANDE, Foy Vance & Duke Special
Tweet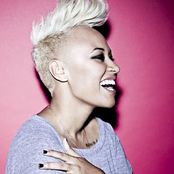 Adele Emeli Sandé (born 10 March 1987: Sunderland, England and raised in Alford, Aberdeenshire, Scotland) known by her stage name Emeli Sandé, is a soul and R&B recording artist and songwriter signed to Virgin Records.
Sandé made her singing career debut in 2009 after appearing on the track she wrote for Chipmunk's first debut single, "Diamond Rings". The single charted at No. 6 on the UK Singles Charts, making it Chipmunk and Sandé's first ever Top 10 Hit. She later appeared on another single singing guest vocals, after collaborating with Wiley on his comeback single "Never Be Your Woman", the single charted at number-eight on the UK Singles Charts becoming Sandé's second consecutive Top 10 Single.
Sandé decided against using the name Adele Sandé, due to Adele's growing success, so used her middle name instead. She revealed: "I changed it as soon as Adele came out. I just thought, 'You've kind of taken the [name] now', so I went with my middle name. She was just getting bigger and bigger, so I thought I just really need it."
A former medical student, Sandé appeared as a guest vocalist on Professor Green's 2011 UK #1 single Read All About It and soon went on to achieve her own chart success with her first solo release Heaven, which debuted in the UK Singles Chart at #2. Her debut album Our Version of Events was released on 12th February 2012. The album includes the singles Next To Me, Daddy and My Kind Of Love.
Before branching out on her own Sandé had already had a taste of chart success having collaborated with rapper Chipmunk on his song Diamond Rings, and then with Wiley on Never Be Your Woman. She has also written for or collaborated with artists including Let Go, Let It Rain, Susan Boyle and Cheryl Cole.
In a major feature in their Saturday Review paper, The Times declared Emeli Sandé "The Voice of 2012". The New York Times said "Ms. Sandé has a perspective-altering voice, clear and brassy and weapons-grade". Fellow artists have also proclaimed their admiration, including Alicia Keys, "I just love her style and her flow – super raw.", and Adele, "How incredible is she?".
Our Version of Events is the UK's biggest selling debut album of 2012.
Sandé appeared at the London 2012 Olympics opening ceremony. She performed Abide with Me
www.emelisande.com.
www.facebook.com/emelisande
www.twitter.com/emelisande
Read more on Last.fm
. User-contributed text is available under the Creative Commons By-SA License; additional terms may apply.
Top Tracks:
Top Albums: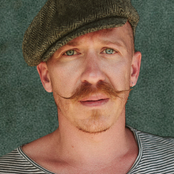 Foy Vance is a songsmith born in Bangor, County Down, who is now living in London. He released his first single "Gabriel and the vagabond" c/w with "Indiscriminate Act of kindness" on December 18th, 2006 on Wurdamouth Records. The songs "Gabriel and the Vagabond" and "Homebird" was featured in the second season of the US TV drama Grey's Anatomy and received an incredible response and demand to release the track as a single.
"Indiscriminate Act of Kindness", one of Foy's most popular tracks "live" was featured in the a TV commercial for Great Ormond Street Hospital which was aired in the UK up until Christmas of 2006. Foy often uses alternative tunings for his guitar, for example the song 'Indiscriminate Act of Kindness' he uses the tuning CGDGCe.
Foy has previously released two limited edition EPs on Wurdamouth records; "Live Sessions and the birth of the Toilet tour" and "Watermelon Oranges". His regular piano player is London based composer Jules Maxwell.
Read more on Last.fm
. User-contributed text is available under the Creative Commons By-SA License; additional terms may apply.
Top Tracks:
Top Albums: